These decadent Chocolate Sundae Pudding Cakes are similar to a chocolate lava cake, but easier and more forgiving to make, and just as rich and decadent.
You can make them in a single pan, or in individual ramekins for personal servings. I made these all the time at the Bed and Breakfast Inn we had and they were always a hit.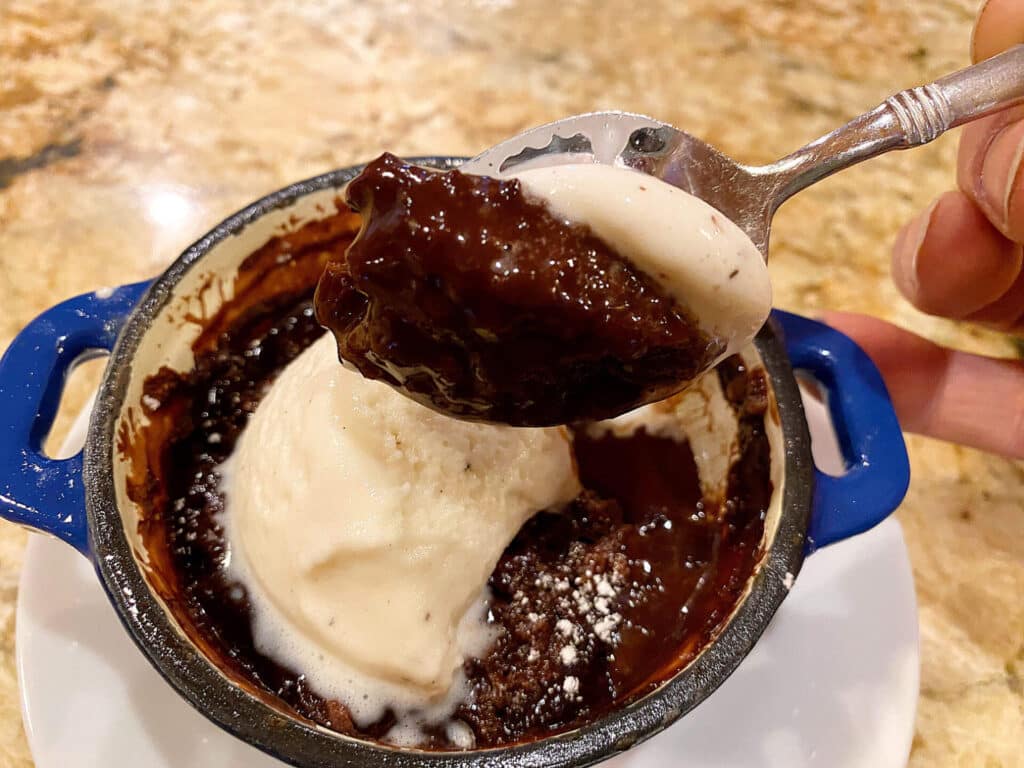 Top them a scoop of vanilla ice cream and let the ice cream melt over the warm cake and it is the perfect accompaniment. Or, just sprinkle them with some powdered sugar and garnish them with some mint leaves and fresh raspberries, and they're beautiful in addition to eye rolling delicious!
This recipe, and 499 others, can be found in our cookbook "Rocky Mountain Lodge & Cabins' MORE Favorites Recipes" which can be purchased at our Gift Shop.
And if you're looking for a Colorado getaway, check out our Cascade Luxury Suite at Rocky Mountain Lodge in the mountain community of Cascade, at Pikes Peak, near Colorado Springs, Manitou Springs, Woodland Park, and Green Mountain Falls.