I found this recipe in a Bed and Breakfast cookbook a number of years ago and have been making it for our guests for several years now and it's always a huge hit. I call it "Mango Melon Soup" as I serve it as a fruit course, one of 3 courses we serve for breakfast each morning at the B&B, but is also a Mango Melon Smoothie as well. This is one of my hubby's favorites, I always make extra so he can have some too. Enjoy!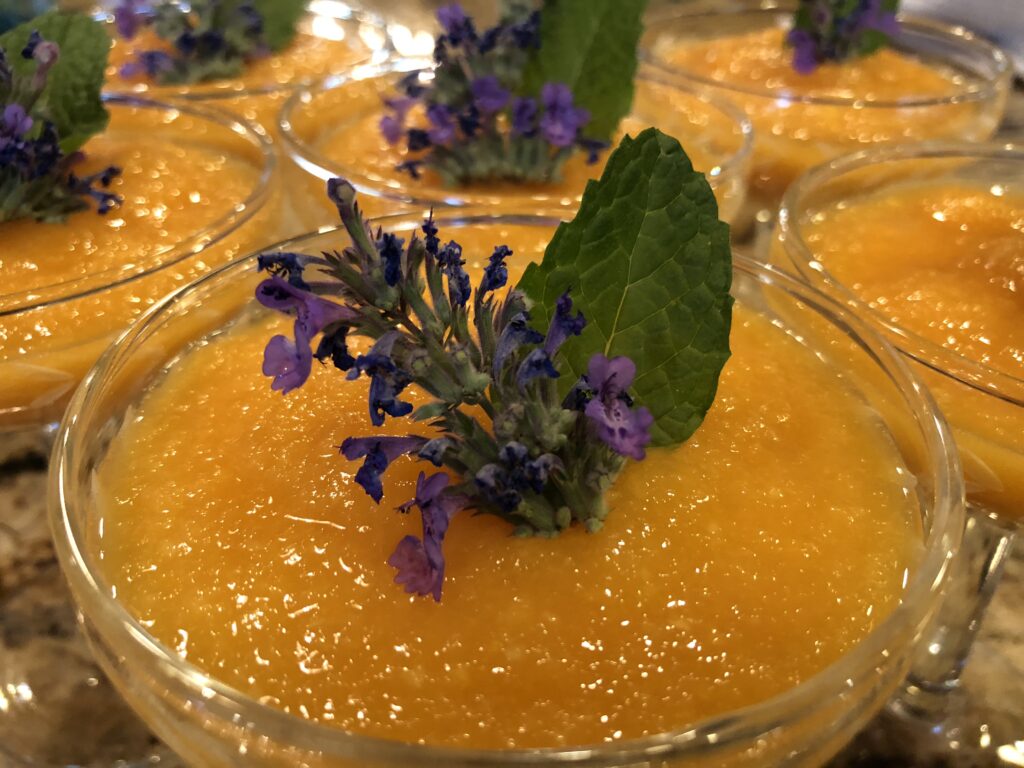 This recipe, and 499 others, can be found in our cookbook "Rocky Mountain Lodge & Cabins' MORE Favorites Recipes" which can be purchased at our Gift Shop.
And if you're looking for a Colorado getaway, check out our Cascade Luxury Suite at Rocky Mountain Lodge in the mountain community of Cascade, at Pikes Peak, near Colorado Springs, Manitou Springs, Woodland Park, and Green Mountain Falls.